Menjaga performa terbaik Anda
Dampak Strategis untuk Pengalaman Karyawan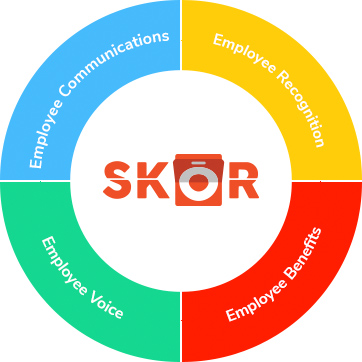 Empower

Commitment

Strengthens

Retention

Extends the reach of

HR Initiatives
Improves

Organizational Climate

Increase

Satisfaction

Helps the organization in its

Digital Transformation
Lebih banyak yang terinspirasi dengan SKOR

Keuntungan bagi HR Team
Any HR system you already use can be integrated with SKOR.
SKOR empowers your HR team to think creatively about ideas to engage with employees.
Spend more time adding value to motivating employees rather than time on routine tasks that should be automated.
Employee alignment with corporate values. Increase staff loyalty and reduce absenteeism.
Increase productivity and improve bottom lines with recognition and bonding.
Create inspirational contents for sustainable employee engagement.

Keuntungan bagi Karyawan
Give employees the opportunity to be recognised and appreciated.
Help them move fast, saving time looking for company information.
The challenges are fun and help them get to know their colleagues better.
They feel they know the company well and be a part of the company (to enjoy the successes and bond together when times are difficult).
The point rewards/badges/stars are currencies you can use to have fun and encourage action and pro-activity.
Enhance corporate wellness and healthy competition.

Keuntungan bagi Manajemen
You decide what employee behaviour or achievements deserve incentive or reward
Keep KPI in clear focus
Encourage personal achievement as well as healthy competition
Encourage teamwork, help employees to keep track of their own goals and performance
You can invite and measure employee opinions
User friendly format for keeping track of how the app is performing so you can monitor employee engagement levels by employee, leaders, divisions, areas, events, by challenge, etc.
Info Fitur SKOR
Satu aplikasi untuk semua kebutuhan aktivitas Engagement Anda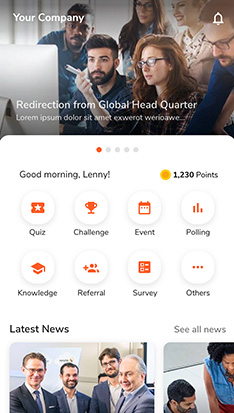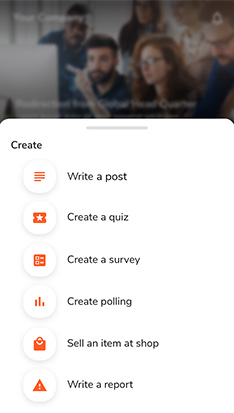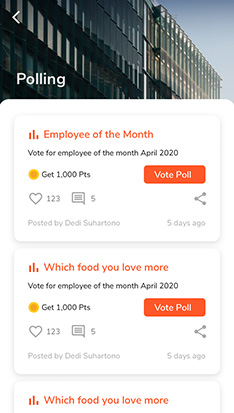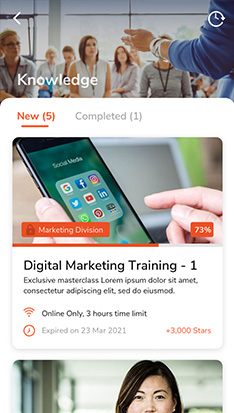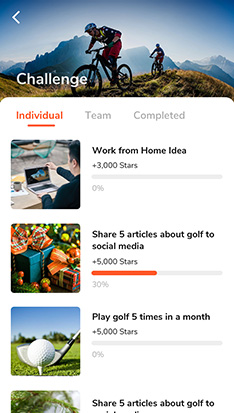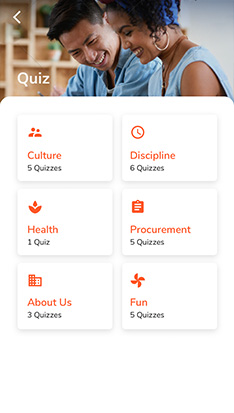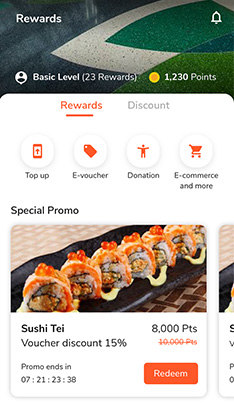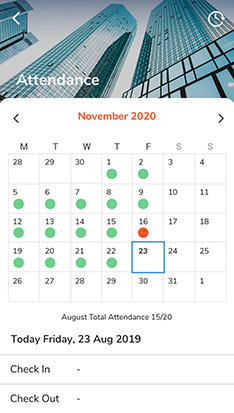 News Feed
The company feels alive now because employee can understand so much more whats going on and who'sthinking what and why.

Read and Write Posts
We can all share our opinions on key issues that affect our company and customers and it helps us all to understand each other better.

Survey and Polling
Get fast feedback through easy-to-create survey and polling, available with targetting option, so you can target specific group..

Knowledge
Measure training session online or off-line. Customized tracking system, scheduled reminder, check in, pre-test, post test, and give feedback.

Challenges
Create and complete challenges to earn rewards. It's a fun way to motivate and engage all employees, especially in team challenge.

Fun Quizzes
Engage your employee to know more about your company and activities. Create quizzes and reward those who get the high scores.

Rewards
Collect stars and badges and get your level up. Also, earn points to redeem in more than 30.000 merchant outlets across Indonesia.

Attendee Management
Customized attendee management and Field Tracking. Download report in real-time and give reward to those who perform best.

4 Langkah untuk Memulai SKOR Employee Engagement
1

Cukup daftarkan jumlah karyawan Anda, klik disini

2

Pilih preferensi Anda (Fitur dasar gratis atau premium)

3

Jika Anda memutuskan untuk menggunakan fitur premium, silakan pilih fitur yang Anda minati seperti berita, acara, chatbot, kuis, survei, dan banyak lagi. Kami membantu merancang sistem yang paling cocok untuk Anda.

4

Pilih hadiah yang dipersonalisasi. Hadiah diskon dan hadiah Poin dalam banyak kategori seperti makanan, gaya hidup, kesehatan dan banyak lagi.
Layanan yang sepenuhnya dihosting dan dapat diskalakan, tidak perlu mengatur dan memelihara infrastruktur yang mahal. Konsol manajemen konten layanan mandiri yang mudah digunakan. Kami akan selalu memperbarui fitur terbaru dengan teknologi yang terbaru.
Daftar Sekarang
Bergabunglah dengan mereka yang sudah menggunakan SKOR
Tunjukkan bagaimana SKOR membantu Anda
Cobalah dan lihat sendiri bagaimana SKOR dapat memberikan keuntungan bagi tim Anda. Let's meet up!
Jadwalkan demo